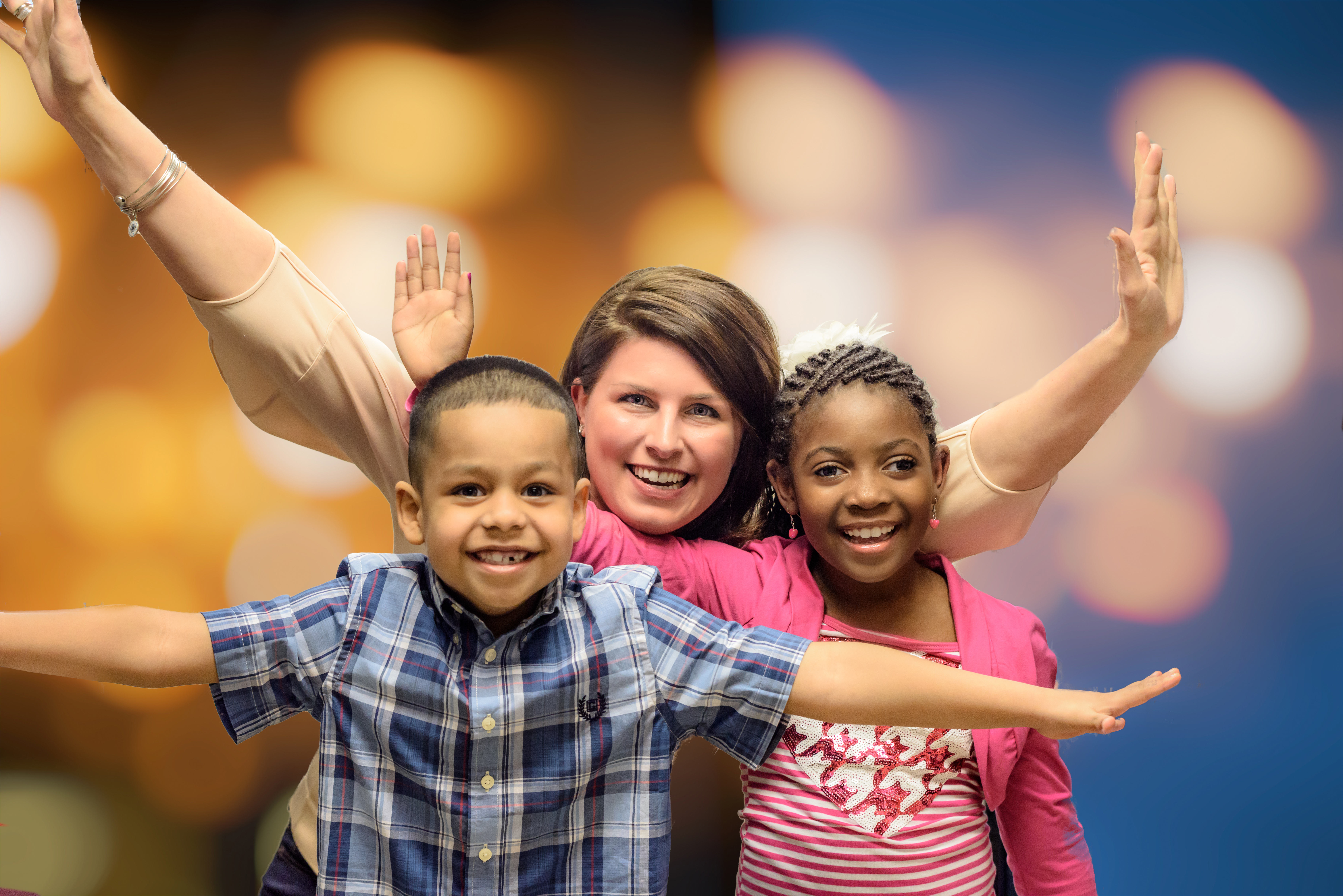 2015 Girl of the Year – Koa
On July 5, 2012, three days before her 5th birthday, Koa was diagnosed with Acute Lymphoblastic Leukemia (ALL). She was sent to the children's hospital in an ambulance and spent several days in the ICU. Koa was in the hospital for almost a month and completed the entire induction phase during her stay. Upon discharge from the hospital Koa's family was told her leukemia was in remission; but they also discovered that Koa could not see due to bleeding from her retinas.  This elevated her status to high risk protocol, which meant she needed more intense treatment, including cranial radiation. Koa has had three eye surgeries to remove the blood from her eyes.  She was supposed to start kindergarten, but the treatment was so intense the decision was made to wait another year.
Koa is currently in the last few months of the maintenance phase.  Koa is very outgoing and makes friends easily. She loves ALL things fashion and jewelry!  Koa is in second grade and like many children with cancer, she is mature for her age. She loves spending time with her family and is the little sister to two older brothers, Malcolm and Demetrius. Koa is looking forward to being the 2015 Girl of the Year and encouraging the candidates in this year's Man & Woman of the Year campaign.
2015 Boy of the Year – Hendrick
On May 16, 2011, when Hendrick was just three and a half years old, he was diagnosed with Pre-B Acute Lymphoblastic Leukemia. He had been experiencing unexplained fevers and fatigue, so his mom took him to an urgent care clinic. Hendrick was initially diagnosed with an ear infection and started treatment with antibiotics. After a few days, when he wasn't getting any better, his mom took him to see the pediatrician. After a blood test to confirm, Hendrick was diagnosed with leukemia, and sent to Children's Healthcare of Atlanta at Egleston. Hendrick's treatment lasted just over three years – ending last July – and in August his port was removed.
Today, Hendrick is in complete remission!  Through all of the ups and downs of chemotherapy and treatment, Hendrick never stopped smiling. Today, he is a seven year old boy filled with lots of energy!  Hendrick loves to play videos games, listen to music, and dance. He also enjoys playing with his little brother Giancarlo and his older sisters Cristyn, Stephanie and Hirana. His mom, Marta, says, "Hendrick is my hero, my little man of the year." Hendrick and his family are looking forward to this new adventure – supporting the candidates – and to helping make the 2015 Man & Woman of the Year campaign a great success!"